Untapped, a bamboo movement in Sri Lanka
A documentary focusing on bamboo as a building material and the future of the bamboo industry in Sri Lanka. The screening will be followed by a discussion moderated by Julien Bailly, the founder and director of Una Bambu.
The documentary recounts a 12-day bamboo workshop with one of the best bamboo carpenters in the world, Mr Jorg Stamm. Foreign participants and 10 local carpenters learnt how to select, process, prepare and build with the magnificent material that is bamboo.
A documentary by Nuwan Attanayake, sound by Sarani Perera, produced by Una Bambu.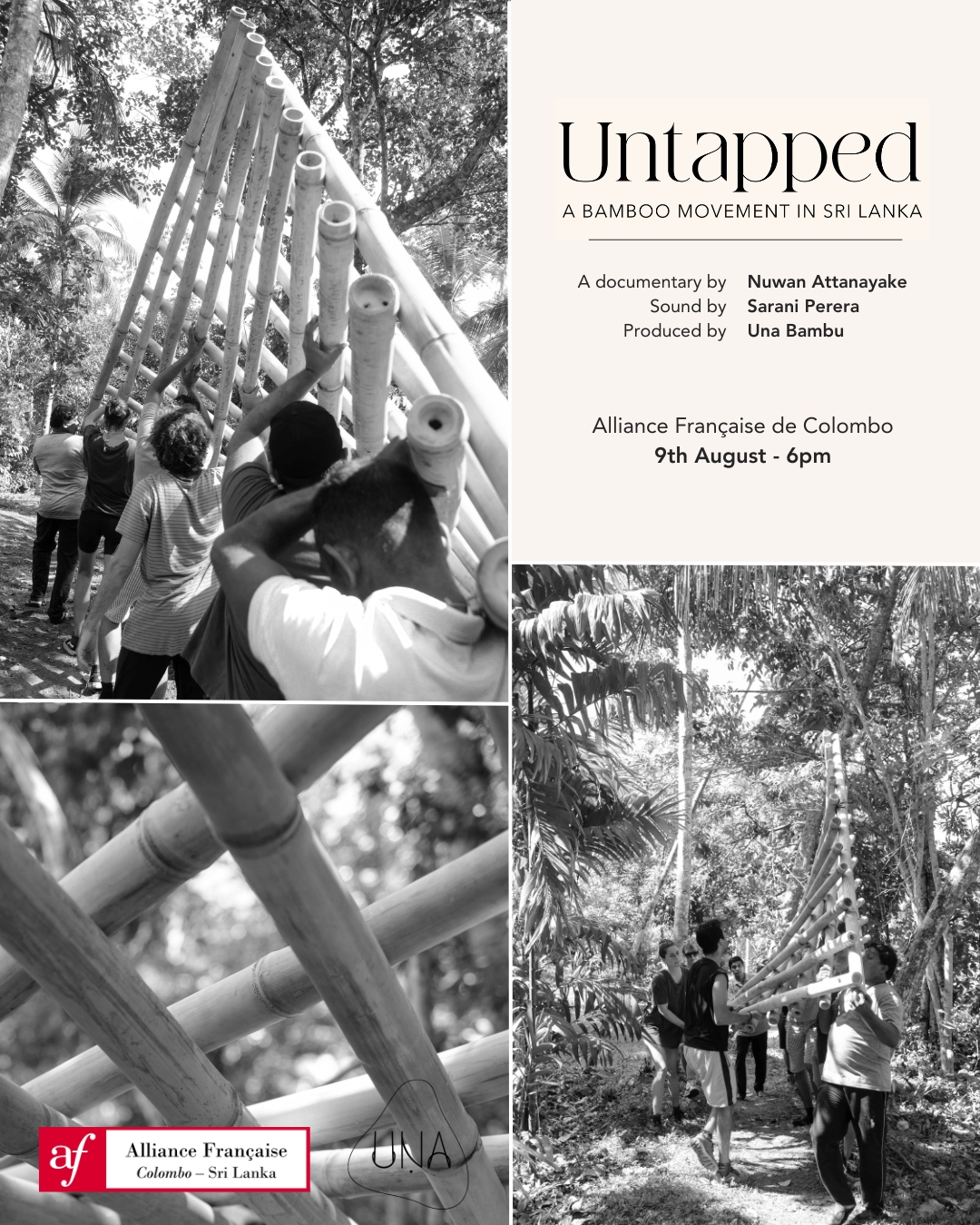 Alliance Française de Colombo, 11, Barnes Place, Colombo 7

 Wednesday 9th August, 6pm – 7.30pm

 Free entrance